3 Steps To Achieve Your Miracle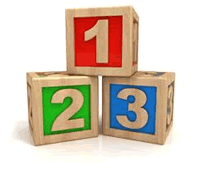 The only reason that any health condition arises is because some action or function in the body stops working optimally. Whether it is a migraine, diabetes, menstrual pain, constipation, arthritis or (insert your issue here), they are all manifest- ations of some action or function which no longer works right. It IS NOT from a lack of medication! You need to ask why that cell or function is not working properly. We plan to help you with that question. Don't cover it up or cut it out, fix it! In order to achieve maximum results, you need to address all THREE of the areas that may be contributing to your health condition.


Select the Symptom or Disease that best fits your primary health condition from the alphabetical listing. A symptom remedy contains a complex list of proprietary signatures that Dr. DeHaan has found effective for relief and healing of that issue.

You need to Support the System involved. For example, acne is a Symptom but the deeper issue originates from the skin, which is one of the Systems of the body. Below each Symptom remedy, you will see the recommended System remedy.

One of the key discoveries Dr. DeHaan made in his 20 years of clinical practice is that there is always a toxin involved in creating the imbalance or dysfunction in the System. So the answer to "why" the body action or function does not work is generally a toxin of some sort. This makes the third recommended remedy, a Detox. Unfortunately, there are far too many toxins that might be responsible so we are not always able to match the exact detox remedy. If a Detox remedy is listed under your condition, it is because we have found that toxin is often involved with the Health Condition you selected. If nothing is listed, you can do one of the following:

Select the Detox remedy you feel is the right match. If you feel confident with your choice, select it and add it to your cart. If you pick the wrong remedy, it cannot harm you in any way.
If you are not sure, you may use the Symptom + System remedy suggested and give your body a chance to heal without a Detox remedy.
Or, let us help you pick out exactly what you need. Use our On-line Consulting option and let one of our experts help recommend the right remedy combination for your particular health issue.