Your Virtual Dr.D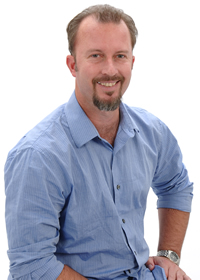 If you came in to our office for a consultation, we would listen to your health issue, we would ask you some questions, and you would be given some remedies or products to purchase. You would take them and go back home to heal and get well, correct? But why leave your home to begin with? We can offer you a Virtual Consultation.

CUSTOM DETOX: The key to achieving results is the right combination of remedies. The wild card is generally the Detox (Step 3). For example, Acne is almost always linked to the specific bacteria listed, so the protocol for Acne has been provided, no consultation is generally needed. But each person and condition is unique and we don't know which Detox YOU might need until we see some of your personal information.

Once you answer the questions listed in the form below, we can provide you with the exact detox option that will make your Remedy combination extremely effective. Perhaps you have a very unique health condition that needs a more custom approach. Whatever your reason may be, we invite you to supply the information requested below and Dr. DeHaan will review your case personally. He will respond with an exact remedy combination just as if he had seen you in person.

What Do I Get With a Virtual Consultation?
Our system was designed to work on a 3-step process. After the Information you submit has been reviewed, you will receive an email with:
The most effective Symptom Relief Remedy (Step 1),
The best System Support Remedy (Step 2),
A Detox Remedy (Step 3).
If any Nutritional or Herbal supplement is needed, even if it is not a product we offer, it will be suggested.
Any additional cleansing protocols or specific dietary changes will also be mentioned.
At times there may be more than one remedy suggested in one of the steps. Please understand that Remedies are often recommended that may not seem to make sense according to the Symptoms you have described. Trust the recommendations and take them knowing they can cause you no harm.

If you are sick and tired of being sick and tired,
let us help you begin your healing miracle today!
Please click the link below and supply the requested information. Please do not expect a lengthy reply with detailed answers, just simply the exact items and information references needed to help you Get Well AT HOME.

Virtual Consultation form >>